Moderator: Referees
MVP

Posts: 18964
Joined: Wed Aug 11, 2004 12:34 pm
Location: Oakalla
Chef Boi RD

wrote:

↑

Thu Nov 07, 2019 7:09 pm

Virtanen enough with your brainless passes ffs
Are you all torched up?
"ROR IS OVERRATED, MACKINNON IS A BUM, TAVARES IS DONE"
---
CC Legend
Posts: 18121
Joined: Mon Aug 09, 2004 6:36 pm
Location: Vancouver
Doyle Hargraves

wrote:

↑

Thu Nov 07, 2019 8:08 pm

Chef Boi RD

wrote:

↑

Thu Nov 07, 2019 7:09 pm

Virtanen enough with your brainless passes ffs

Are you all torched up?
No boozing Monday to Thursday, although last night was a misstep but let's just ignore that. Tea and crumpets tonight, you?
"I just want to say one word to you. Just one word. Are you listening? - Plastics." - The Graduate
---
CC Hall of Fan Member
Posts: 1355
Joined: Wed Aug 11, 2004 5:31 pm
Location: Commercial Drive Coffee shop
Will be a good test of this years depth.
Oli comes up & Benn goes to the right??
Loui is tougher to get rid of than ear hair
---
Last edited by
Micky
on Fri Nov 08, 2019 7:54 am, edited 1 time in total.
"evolution"
---
Well that was painful, but hopefully there is learning curve.

Seemed like the cawks did to us what we've been doing to everyone else. They came prepared.
---
,
POst-game; TJ Miller;
https://www.nhl.com/canucks/video/postg ... /c-4547089
Canucks; Tanev's last shift came on a Blackhawks' power play that ended with Andrew Shaw's goal.
Haven't got a clue! Didn't PVR because I watched live somewhere else. I know better than that.

Can't see on highlights.
Green; "I just don't think we were very good. Didn't look sharp, didn't handle the puck very well. We just weren't very good tonight."
Crawford did have a good game but Canucks just didn't play sharp for long stretches allowing Hawks to build momentum during those lags.
No point playing Eriksson anymore now. He is actually out of shape. Skating slow. Can't keep up with plays. When I see a guy skating with
his head down, struggling to dig and gain speed, I know he's no good for this level of play right now. Yes, that means going down to the farm
and getting in shape.
Jake was almost really good. Damn guy.
Travis better do something or stop doing something cause the team is "noticeably" tensing-up, (squeezing the sticks). Sucks to watch.
Too early to be tired.
"We did a lot of good things and were still in this game late, that's what we can take away. We didn't like our start, but we picked it up to end the 1st. Tomorrow is another test and we have to respond." - Stecher
Troy doesn't seem concerned.

Hockey Widow

wrote:

↑

Thu Nov 07, 2019 5:10 pm

Ok I'm out tonight. Hopefully you guys can hold down the fort?

Gonna PVR the game just in case it's worth watching later.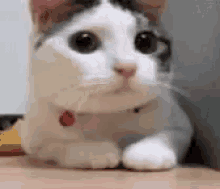 "evolution"
---
Whatever you do, always give 100 %!
Except when donating blood.
---